Located in South Brittany, the Brittany Riviera is comprised of 7 towns, including 3 designated tourist resorts: Bénodet, Fouesnant-les Glénan and La Forêt-Fouesnant-Port La Forêt.
Our amazingly beautiful landscapes are ideally located and are an excellent starting point for discovering southern Finistère.
Walk along the 26 km of sandy beaches and intimate coves. Our destination promises lovely hikes through protected natural sites like the Glénan Islands, for a real picture postcard setting!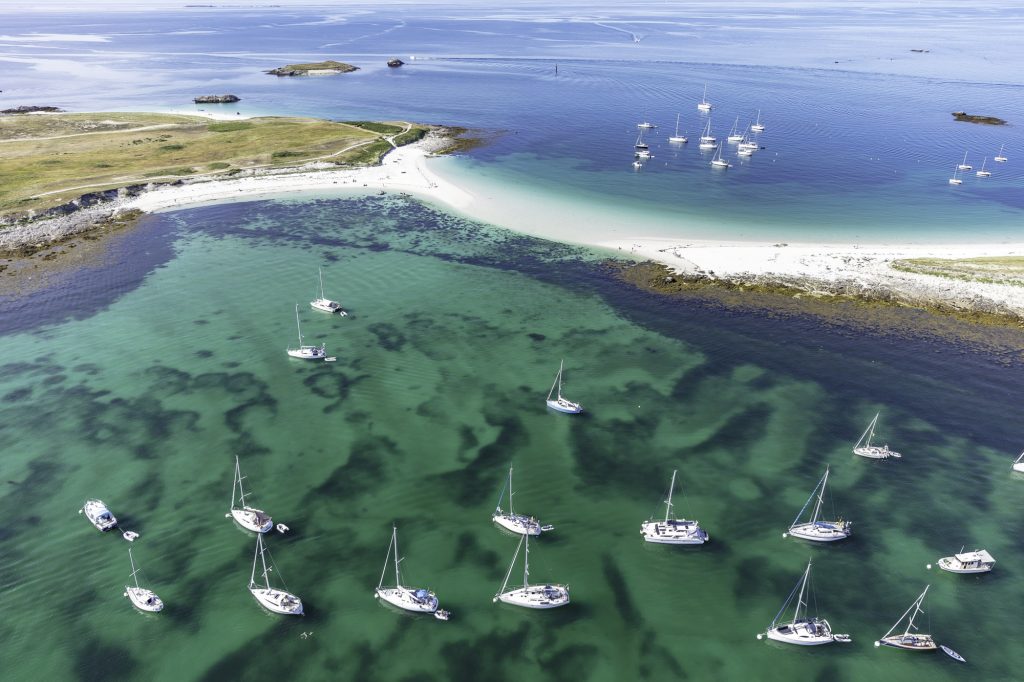 For a pure well-being experience, relax at the Bénodet Thalasso seawater spa and stroll through the markets in Bénodet, Fouesnant and La Forêt-Fouesnant. A perfect opportunity to discover the region's gourmet specialties!
If you fancy an active holiday, visit one of our many boating centres: windsurfing, kitesurfing, paddleboarding – there's something for everyone! To really experience the Brittany Riviera, discover one of our many cultural and local events held all year long.
In the Brittany Riviera, a symphony of blue and green reveals the beauty of our coasts: turquoise waters, little coves, large sandy beaches, lush greenery, umbrella pines, lighthouses, seaside villas