Take the time to unwind and treat yourself to a moment of complete relaxation. Thalasso seawater treatments, spas, low-impact sports: it's up to you.
Let yourself be carried away by the relaxing setting at Bénodet Thalasso seawater spa. It's the perfect place for a relaxing holiday, with its 32°C seawater swimming pool, jacuzzi, sauna, aromatherapy room and wellness and relaxation area. A pure delight for the body and mind. Discover water walking, a sport for enjoying the benefits of saltwater while toning and fortifying your body. Walk along our 26 km of beaches to enjoy all the benefits of this sport that promotes blood flow and endurance. And why not try paddleboarding? For a truly relaxing experience while admiring the landscapes of the Brittany Riviera.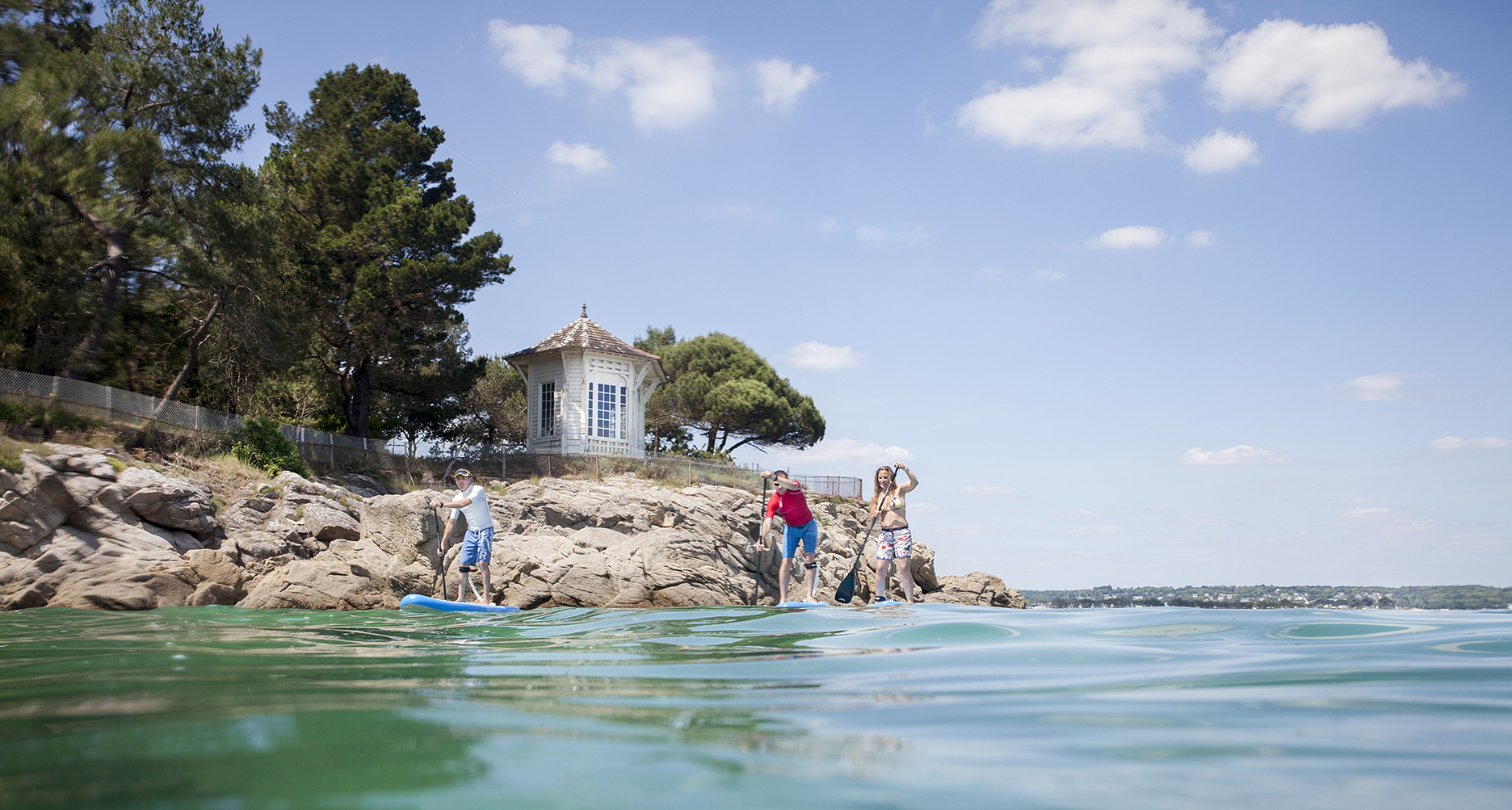 Did you know? The sea air is excellent for your health! A real breath of energy, it helps recharge your batteries and purify your body. So be sure to stroll along our 26 km of beaches: the coastal air provides benefits and good health!