Set your course for the pearl of southern Finistère! Explore the Glénan Islands and be transported into a picture postcard landscape at the edge of the world.
20 km off the coast of the Brittany Riviera, the Glénan Islands count seven islands and several atoll-like islets: Guiriden, Bananec and Brunec to name a few. A blissful setting with white sand and clear turquoise water.
Here, nature is remarkably rich. In April, the Glénan Narcissus blooms on the islands, a white flower found only here. A protected nature reserve, the Glénan Islands are a nesting site for numerous birds and ideal for birdwatching. The Tourist Office of Fouesnant-Les Glénan organises guided nature hikes to observe sedentary birds (egrets, herons) and wintering birds (brant geese…) through binoculars.
The Glénan Islands are also THE place for sailing. Top sailors have passed through here, including Vincent Riou, Franck Camas, Jeanne Grégoire and Maud Fontenoy.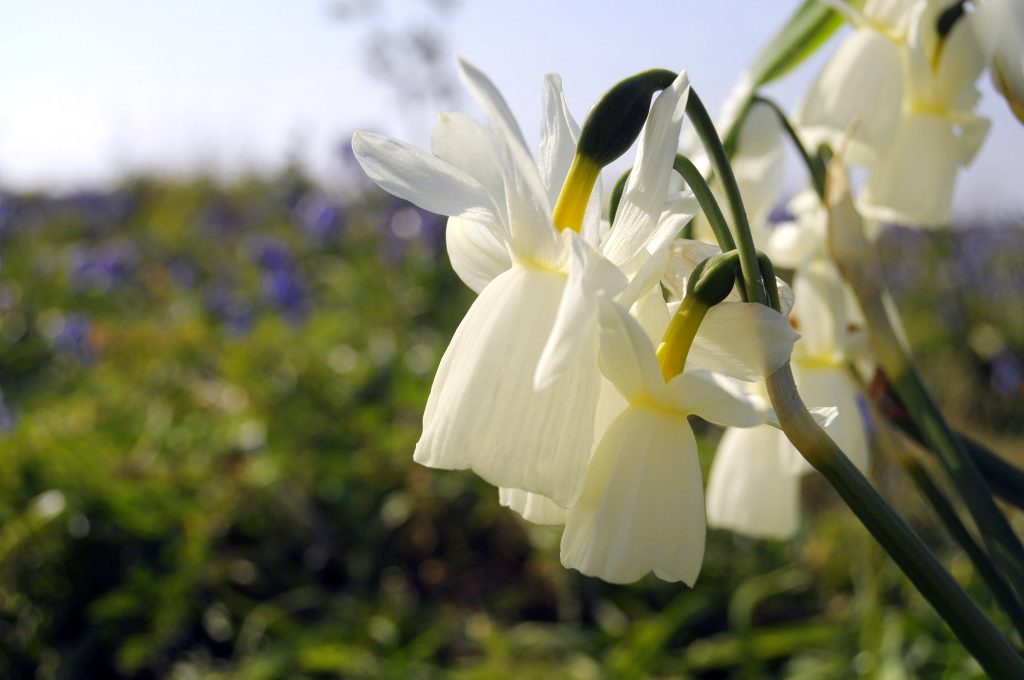 Our favourite ❤ : A day discovering the islands on a guided tour with an unforgettable break on Saint-Nicolas Island.