Ramble along the 250 km of hiking trails in the Brittany Riviera for exceptional walks up close with nature.
Whether you're looking for a challenging trek, an easy hike or a stroll to enjoy nature, there's a trail for you. Head out on a discovery of our gorgeous landscapes.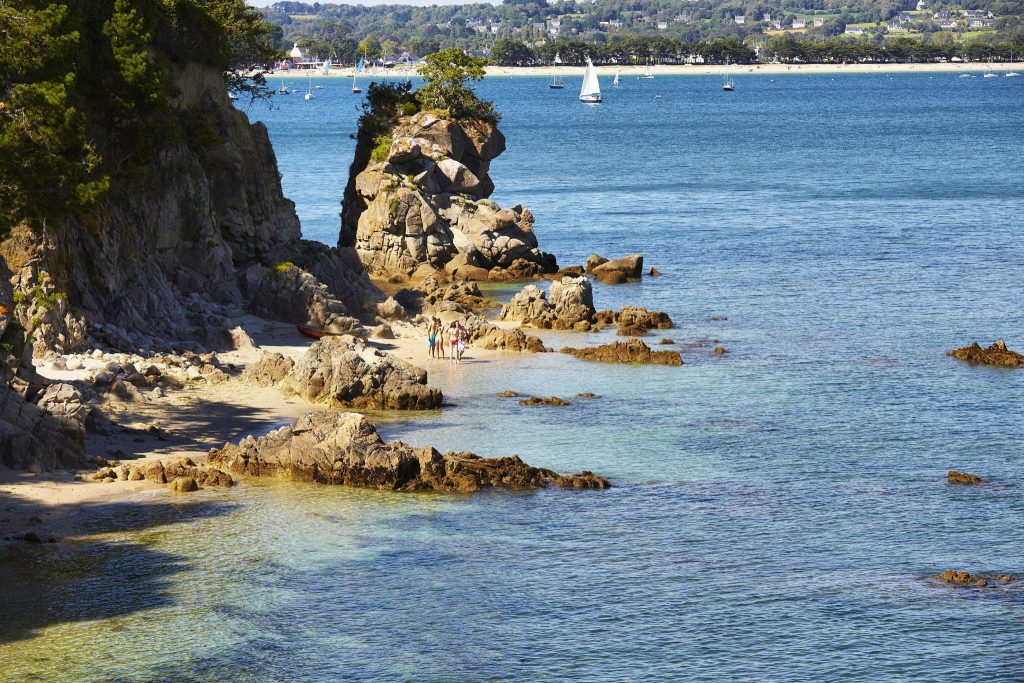 From the sea to the countryside by way of the islands, these circuits range from 2 to 20 km and invite hikers to discover our rich heritage: natural sites, religious heritage, lighthouses and more. Follow the waymarkers and enjoy your hike! Among the many itineraries that cross the Brittany Riviera, the legendary GR34® runs along our entire coastline, more than 37 km of seafront trails!