Le Drennec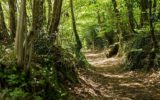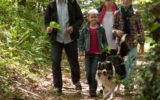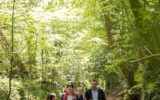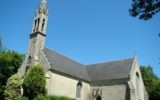 Description
• Leave the chapel car park and turn left along the road.
• 1 Turn left onto the allée Vibert.
• 2 Turn left and follow the country path.
• 3 At the crossroads, turn left.
• Then follow the route de Kerangouic. Turn left and go along the road towards Clohars-Fouesnant. Pass the chapel and reach the car park.
Technical information
Level : Easy
Distance : 2,6 km
Lenght of tour: 0:45 hour(s)
---
Location
Access / Distance
Environment : In the country, In the woods
---
Stages
1 . Quitter le parking de la chapelle et prendre à gauche le long de la route. See the location
2 . Tourner à gauche et emprunter l'allée Vibert. See the location
3 . Tourner à gauche et suivre le chemin creux.
4 . Au carrefour des chemins, tourner à gauche. Puis, suivre la route de Kerangouic. Tourner à gauche et longer la route en direction de Clohars-Fouesnant. Doubler la chapelle et rejoindre le parking. See the location
---